NEW TV prevented from covering Assad/ Arab League meeting, report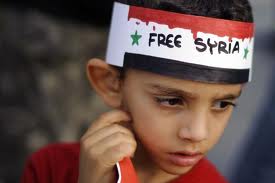 New TV reported on Wednesday that the Syrian Information Ministry prevented it from covering the meeting between Syrian President Bashar al-Assad and the visiting Arab League delegation.
An Arab League delegation arrived in Damascus earlier on Wednesday in a bid to defuse the deadly violence there, according to a statement issued by the Arab League last week.
According to the United Nations, the Syrian regime's crackdown on protests that erupted in mid-March has killed more than 3,000 people.
New TV's report surprised the observers that Ya Libnan regularly contacts, specially since the station is known for its support for the Hezbollah-led March 8 alliance , which is closely allied with Syria