Syria holds former V.P. incommunicado, daughter says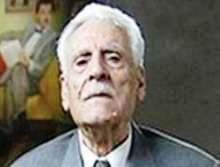 Aley, Lebanon – A former Syrian vice president who became one of the country's most prominent dissidents was kidnapped in Lebanon five months ago while visiting his daughter and is believed to be secretly imprisoned by the Syrian regime as it tries to crush a 7-month-old uprising, his daughter and Lebanese police said.
The abduction of Shibli al-Aisamy, an 88-year-old who holds permanent U.S. residency, has raised alarm among some in Lebanon that members of the country's security forces are helping Syrian President Bashar Assad's regime in its crackdown on anti-government protesters, effectively extending it into Lebanon to prevent it from becoming a safe haven for the Syrian opposition.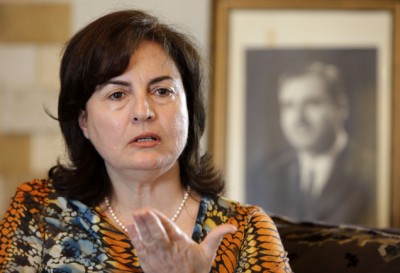 "The kidnapping is very surprising," al-Aisamy's daughter, Rajaa Sharafeddine, told The Associated Press this week while choking back tears. Sharafeddine, who is in her 50s and married to a Lebanese, decided to speak to the media out of concern that her elderly father's health is deteriorating. She said details of the case are only coming to light now because police briefed her and parliament's Human Rights Committee on the investigation last week.
Syria had direct control over Lebanon for nearly 30 years before pulling out its troops in 2005 under local and international pressure. But Syria still has great influence, and pro-Syrian factions led by the militant group Hezbollah dominate the government in Beirut. At the same time, Syria's regime is becoming increasingly more isolated internationally.
The case illuminates the long arm of Syria's pervasive security services, which are the backbone of the regime and the driving force behind the culture of fear and paranoia in Syria.
It also highlights the lingering ties that bind Syria and Lebanon.
Lebanese security forces and the Syrian embassy in Beirut are suspected of being involved in the abduction, working at the behest of Syrian authorities, according to Lebanese officials, including anti-Syrian lawmaker Sami Gemayel and police investigators.
Syria's ambassador to Lebanon, Ali Abdul-Karim Ali, denied the embassy was involved.
By BASSEM MROUE