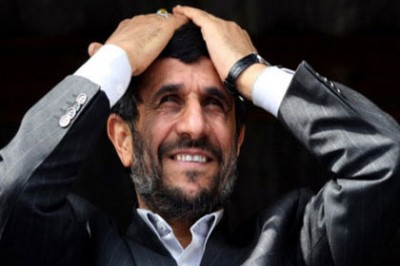 By: Peter Goodspeed
Allegations that Iran planned to kill Saudi Arabia's ambassador to Washington and bomb the Saudi and Israeli embassies, using hit men from a Mexican drug cartel, mark a dramatic escalation in a 30-year-old secret war.
It may also signal a more aggressive and dangerous Iran, possibly one that feels its nuclear program is so far advanced it can provoke the United States and the West with impunity.
At the very least, the alleged assassination plot would be an act of international terrorism that borders on being an act of war.
Yet it is the culmination of a steady intensification of provocations in recent months that has seen Iran increase its support for radical Shiite groups in Iraq; provide assistance and weapons to the Taliban in Afghanistan; ignore international calls to end its nuclear program; back Syria's slaughter of thousands of protesters with infusions of cash and weapons; rearm Hezbollah in Lebanon; support Hamas in Gaza; test new ballistic missiles; threaten to attack U.S. warships in the Persian Gulf; and hint at having Iranian warships, armed with cruise missiles, patrol off the coast of the United States.
Iran's foreign policy has steadily become more assertive, intractable and anti-American.
When Iranian President Mahmoud Ahmadinejad appeared in New York last month for the ritual opening of the United Nations General Assembly, he delivered a speech so filled with venomous anti-Semitism and anti-Americanism you could easily imagine he played a role in taking U.S. diplomats hostage in Tehran 31 years ago, when Washington was the "Great Satan."
As hardline elements in Iran's Revolutionary Guard have entrenched themselves in power in Tehran, following the abortive Green Revolution of 2009, Iran's relations with the United States and the West have plummeted to near Cold War levels of mistrust and confrontation.
Tensions have surfaced in a series of covert conflicts with the assassination of up to four Iranian scientists with links to the country's nuclear program and damage inflicted on Iran's uranium processing plants by the Stuxnet computer virus, which was allegedly created by Israel and the United States.
Leaked U.S. State Department documents published by WikiLeaks also note that Saudi King Abdullah has repeatedly urged U.S. officials to "cut off the head of the snake" by attacking Iran.
Just as the KGB served the Soviet Union in the front lines of the Cold War, Iran's Quds Force, an elite special operations unit of the Revolutionary Guards, named for the Arabic word for Jerusalem, has become Tehran's weapon of choice in its covert war with the West.
But the Quds Force, which is controlled directly by Iran's Supreme Leader Ayatollah Ali Khamenei, has usually acted through proxies and focused on training and equipping Islamic revolutionary groups in the Middle East.
It helped create Hezbollah in Lebanon in the 1980s and underwrote the group's guerrilla war with Israel in southern Lebanon.
During Iran's 1980-1988 war with Iraq, the Quds Force helped Iraqi Kurds fight Saddam Hussein.
In the early 1990s it supplied arms to Bosnian Muslims and worked with Sudan's army in southern Sudan trying to crush an African-led rebellion.
In 1994, a Quds Force commander was suspected of planning and financing an attack by Hezbollah on a Jewish community centre in Buenos Aires in which 85 people were killed.
In 2006, when Israel attacked Lebanon, it found Iranian-designed missile and rocket command and control centres in southern Lebanon and insisted Quds Force operatives, not Hezbollah, were responsible for attacking an Israeli missile patrol boat with two Iranian-built Chinese "Silkworm" anti-ship missiles.
In 2007, then U.S. President George W. Bush accused the Quds Force of training and arming Shiite extremists in Iraq and said it gave Iraqi terrorists armour-piercing explosives that were used to kill U.S. soldiers.
In January 2007, the U.S. military in Iraq detained five Iranians with links to the Quds Force in northern Iraq, accusing them of providing funds and weapons to Iraqi insurgents.
Within nine days of their arrest, gunmen, dressed as U.S. soldiers attacked a U.S. army depot in Karbala and killed and wounded several U.S. soldiers. The sophisticated attack was widely regarded as a cross-border revenge raid by the Quds Force.
Iran continues to use the Quds Force to provide weapons, training and funds to Hamas and other Palestinian groups, including Palestine Islamic Jihad. It has also supported Islamic fundamentalists in destabilizing Arab Gulf States.
According to General David Petraeus, a former U.S. commander in Iraq, the head of the Quds Force, General Kassim Suleimani, sent him a message in 2008 in which he bragged about controlling Iranian foreign policy in the region.
"He said, 'General Petraeus, you should know that I, Kassim Suleimani, control the policy for Iran with respect to Iraq, Lebanon, Gaza and Afghanistan,'" Gen. Petraeus told a Washington conference last year.
"That makes diplomacy difficult if you think that you're going to do the traditional means of diplomacy by dealing with another country's Ministry of Foreign Affairs," Gen. Petraeus said.
Any shift in Iranian policy that sees the Quds Force stage direct attacks on Iran's enemies, could signal a new stage in its covert war with the West and that could pose as significant a terrorist threat as al-Qaeda.NP