Labor unions may call off nationwide strike, report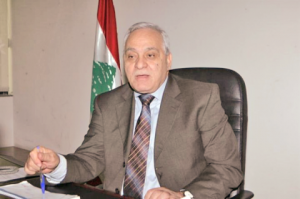 General Workers Union chief Ghassan Ghosn may still call off at the 11th hour on Tuesday a strike that is planned for Wednesday Oct. 12 after reaching a compromise with the government over the issue of minimum wage increases , according to local reports
The reports indicate that the final compromise agreement reached stipulates an increase of LL200,000 for salaries up to LL 1 million. Those earning above LL1 million would receive an increase of LL300,000.
The union had earlier announced that the strike would go forward as planned after unions and the government officials failed to reach a deal
The union was trying to pressure the government to raise the minimum wage to LL1.25 million from the current LL 500,000 per month .Prime Minister Najib Mikati, who is is under pressure to find a solution prior to the planned GLC strike, has been in contact with both the union and representatives of the private sector, in order to reach a common understanding on the new salary levels.
Earlier today Ghosn rejected a proposal put forward by Parliament Speaker Nabih Berri. Berri's proposal stipulated the following :
– The minimum wage would increase by LL200,000
– Salaries between the current minimum wage and LL1 million would increase by LL150,000
– Salaries above LL1.5 million would be increased by LL100,000.
Berri's proposal also included a LL2,000 increase in transportation allowance. The school allowance, according to the proposal, would also increase by LL 250,000.
Update : a delegation of Business owners headed by Adnan qassar and Mohammad Chocair met Mikati and announced that they do not support the proposed wage increases. Qassar later joined a cabinet meeting at the Serail.
Update: The cabinet ended its meeting and and asked Mikati to continue discussions with business owners to reach a deal on wages