Protesters break into Syrian embassy in Vienna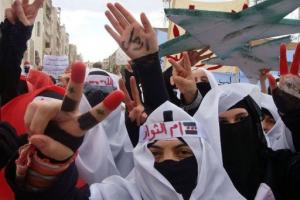 Eleven people were arrested in Vienna on Saturday after they broke into a building housing the Syrian embassy and consulate, a police spokeswoman said.
Around 20 people had been taking part in an anti-Syrian government demonstration in the early hours.
"Some people broke through the door into the embassy building," the spokeswoman said. No one was injured.
Large political protests are generally rare in Vienna, but there have been several small anti-Syrian government protests in the past months.
Syrian President Bashar al-Assad has sent troops and tanks to crush protests against him that erupted in March. He has ended a state of emergency and promised a parliamentary election in February.