Syrian Soldiers, police killed in Rastan, amid reports of mass defections
Seven Syrian soldiers and police have been killed in clashes with forces opposed to President Bashar al-Assad in the central town of Rastan, Syria's state news agency Sana reports.
At least three civilians were reported killed in the surrounding province.
The news came amid reports of mass defections to the rebels in Rastan.
Meanwhile the US has condemned an attack on US Ambassador Robert Ford, who was pelted with stones and tomatoes by a mob in the capital Damascus.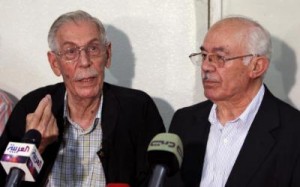 He was preparing to meet a senior opposition figure, Hassan Abdul Azim.
US officials said the mob was violent and seriously damaged embassy vehicles, but that Mr Ford was unharmed.
The US says it has no plans to withdraw its ambassador.
Deserters
Sana quoted a military spokesman as saying that in Rastan "in a specific operation, the army units have successfully fulfilled their duties, arresting a number of the armed groups' members, seizing their weapons, explosives and different ammunition".
He added that seven soldiers and members of law-enforcement agencies had been killed, among them two officers, and 32 others were wounded.
"The army members are pursuing the terrorist groups to restore security and stability to Rastan and its citizens," he said.
But UK-based opposition group the Syrian Observatory for Human Rights said at least three civilians were killed overnight in Homs province, where Rastan is located
Correspondents say Syrian security forces have mostly remained loyal to President Assad, but deserters have formed their own units around Rastan, 180km (120 miles) north of Damascus, regarded as a recruiting ground for Sunni Muslim conscripts for the army.
The military is dominated by officers from the minority Alawite sect, of whom the Assad family are members, but most troops are Sunnis.
Residents in Rastan told Reuters news agency at least 1,000 army deserters and other armed men were fighting the government forces.
'Vital advocate'
US Secretary of State Hillary Clinton said the attack on Mr Ford was "unwarranted" and condemned it "in the strongest possible terms".
She praised Mr Ford's "admirable courage" as a "vital advocate for the legitimate aspirations" of the Syrian people.
Mr Abdul Azim, who heads the outlawed Arab Socialist Democratic Union party, said the ambassador's arrival at his office on Thursday led to a demonstration.
About 100 demonstrators surrounded and trapped them, and tried to break down the office door, he said.
Syria is under international pressure to stop using force to suppress protests that began six months ago.
The UN estimates that more than 2,700 people have been killed across Syria since the crackdown began.
The government says it is in the process of introducing reforms and is speaking to members of the opposition – it blames the unrest on armed gangs.