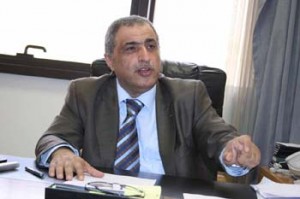 Amal Movement MP Qassem Hashem on Sunday said that the Lebanese people who have fled to Israel are "agents par excellence."
"Those are agents. It is true that there are women, children and families who were obliged to be taken to the occupied Palestinian territories ( Israel) , but this is not their fault or that of our country's official institutions," Hashem said.
"The law should be implemented vis-à-vis those agents." He added
Amal Movement is closely associated with the Iranian and Syrian-backed Hezbollah militant group
Last month, Phalange Party MP Sami Gemayel submitted to parliament a draft bill calling for granting general amnesty for all crimes related to treason and collaboration with Israel before December 31st, 2000.
In May 2000, the Israel Defense Forces (IDF) withdrew from South Lebanon ending a 22 year occupation of the region. Many Lebanese who used to work for the South Lebanese Army (SLA), which was allied with Israel, fled to Israel fearing prosecution and revenge.
Lebanon and Israel remain technically in a state of war.