Lebanon Patriarch headed to Paris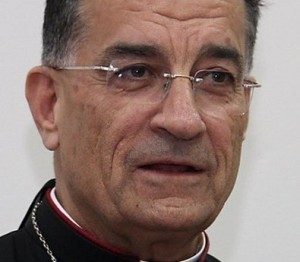 Lebanon's Maronite Patriarch Bechara Boutros al-Rai headed on to Paris for an official visit.
During his visit , Rai is expected to meet with French President Nicolas Sarkozy and will hold talks pertaining to the developments in Lebanon and in the Middle East, National News Agency reported.
Prior to his departure from Rafik Hariri International Airport, Rai was quoted as saying that the Lebanese army is "the spine of Lebanon."
"The army is our dignity, pride and guarantee, and we are not supposed to respond to whomever criticizes the army because we do not need to give them importance," he added.
Rai, 71, succeeded the 91-year-old Nasrallah Boutros Sfeir, who resigned after serving for 25 years as patriarch of Antioch for the Maronites.