Lebanon PM heads to New York in September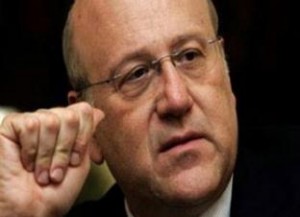 Lebanon Prime Minister Najib Mikati is planning to visit New York City in September to attend a UN Security Council session on the Middle East, including the Palestinian bid for UN membership, a UN source was quoted as saying by An-Nahar newspaper .
"Mikati will travel to New York in the last week of September and will likely attend a Security Council session on the 27th," the source said
The source, who spoke on condition of anonymity, added that the premier will not accompany the official Lebanese delegation to the UN headquarters, which will be headed by President Michel Suleiman.
Suleiman will deliver a speech at the UN on September 21. , according to the source
The Palestinians will present their bid for membership in the United Nations on September 20, which will come as Lebanon serves as the rotating head of the Security Council.
Lebanon has already declared that it will to support the Palestinian bid for UN membership.