77 countries have so far recognized Libya's NTC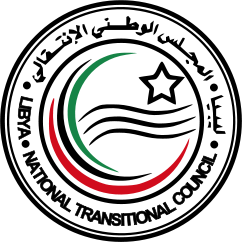 Libya's National Transitional Council has been officially recognized by 77 countries ( so far) as the legitimate governing authority in Libya until an interim authority is in place. Russia was the most recent country to officially recognize NTC . Here is a list of those countries:
Albania
Australia
Austria
Bahrain
Belgium
Benin
Britain
Bulgaria
Burkina Faso
Canada
Chad
Croatia
Czech Republic
Denmark
Egypt
Finland
France
Gabon
Gambia
Germany
Greece
Guinea
Iraq
Italy
Ivory Coast
Japan
Jordan
Kuwait
Latvia
Lebanon
Luxembourg
Maldives
Malta
Montenegro
Morocco
Netherlands
Niger
Nigeria
Palestinian Authority
Panama
Portugal
Qatar
Russia
Senegal
Slovenia
Spain
Togo
Tunisia
Turkey
United Arab Emirates
United States
Zimbabwe
The People's Republic of China has not granted recognition to the NTC, but officials have met with its representatives several times. Liberia, Malawi, Peru, and some Western governments have severed ties with Gaddafi's government, but have not recognized the council. Several other countries have established unofficial ties with the National Transitional Council, with a number of those countries establishing a permanent diplomatic presence in Benghazi to liaise with council officials.
The African Union Commission's Chairman Jean Ping has
accepted that Muammar Gaddafi was a defeated man but stopped
short of officially recognising the NTC, reiterating the bloc's
call for an inclusive government ahead of elections.
Reuters