Apple's Steve Jobs: "Unfortunately, that day has come"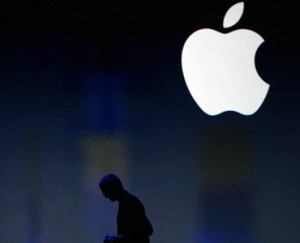 Ever since his surgery for pancreatic cancer in 2004, Steve Jobs has dismissed questions about his health as irrelevant. In a manner both imperious and, given the circumstances, understandable, Jobs said that he would know if or when he was unable to fully execute his duties as Apple's (AAPL) chief executive officer. "Unfortunately, that day has come," wrote Jobs to the company's board of directors and "the Apple Community" on Aug. 24.
On the day of the announcement, a person close to Jobs who was not authorized to speak about his health said the outgoing CEO was in Apple's Cupertino (Calif.) office for the entire workday and attended a regularly scheduled board meeting. This person described Jobs's condition as weak but added that his resignation was not indicative of a sudden downturn and that Jobs, while housebound in recent weeks, was up and about. Jobs gathered his senior executive team in an emotional meeting after the news broke. He also made clear he plans to be an active chairman, according to another source familiar with the transition. The market reaction was instantaneous: Apple shares fell as much as 7 percent in extended trading after the announcement.
Jobs's past 14 years as CEO have been unprecedented—not merely in corporate history, but in the history of American life. Apple—the company he co-founded at the age of 21, was exiled from, and nurtured obsessively into the second-most-valuable corporation in the world after ExxonMobil (XOM) —dominates technology and popular culture. Rivals as diverse as Research In Motion (RIMM), Nokia (NOK), Hewlett-Packard (HPQ), Google (GOOG), and the entire music industry have been forced to change strategies or abandon once-thriving models in the face of its success. Yet each triumph has been accompanied by poignancy. Pictures of Jobs introducing iPhones and iPads over the last three years show a man disappearing before our eyes, leading some to wonder about his daily role. "He hasn't been a driving force for the past two years," says Daniel Genter, who oversees about $3.7 billion as president of RNC Genter Capital Management in Los Angeles.
Still, it's a testament to his products that his obvious deterioration has done little to shake investors and only added to his legend. Apple stores are packed because the products are good, and sometimes even beautiful. But buying an iPhone while Steve Jobs is still alive is something to tell your kids about, like buying a Model T from Henry Ford.
As an oracle, Jobs, 56, is irreplaceable. His designated successor, Chief Operating Officer Tim Cook, who proved his ability to run Apple since Jobs's first medical leave in 2004, has officially been guiding the company since January. Hired by Jobs in 1998 from Compaq, Cook, 50, quickly oversaw the creation of Apple's online store and the rollout of its candy-colored iMacs (no more beige) and soon had Apple running with less inventory than even Dell (DELL). He also helped Apple to ramp up production of iPods, iPhones, and iPads at rates never before imagined—with only rare gaffes. He revamped Apple's support, such that customer satisfaction ratings soared right along with volume.
While he lacks Jobs's charisma and vision, Cook has endeared himself to Apple staff through sheer accumulation of work hours and unfailing loyalty. Despite overtures from HP and numerous other big tech companies, Cook hasn't budged. Does he have the right stuff to lead Apple? "The good Lord created only one Steve Jobs," says former Microsoft (MSFT) CFO John G. Connors, who sits on Nike's (NKE) board with Cook, but "Apple will be wildly successful under his leadership."
businessweek