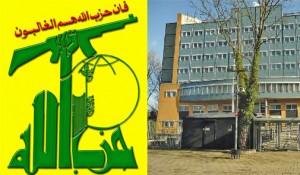 Al-Liwaa daily published a report on Saturday in which it quoted sources as saying that that indictments in the assassination of former Lebanese Communist Party leader George Hawi and the attempted assassinations of former ministers Elias Murr and Marwan Hamadeh will most likely be released on Wednesday.
A delegation from the Special Tribunal for Lebanon held separate meetings on Thursday with Hamadeh and Murr and on Friday met with Hawi's widow Suzy, and daughter, Nohra, at the Justice Palace.
STL delegation informed them that cases are connected to former PM Rafik Hariri's assassination , according to al-Hayat newspaper
The delegation also held talks on Friday with the families of victims who were killed during Murr and Hamadeh's attempted assassination , al-Hayat reported
Al-Hayat explained that new findings in the investigations in Hariri, Murr, Hamadeh, and Hawi's cases led to the conclusion that the four accused in Hariri's murder are involved in the other three crimes.
These three files will immediately be removed from the Lebanese judiciary and handed to the STL, al-Hayat reported.
Bahij Hawi , brother of the slain George Hawi called upon all groups interested in preserving Lebanon's stability to work on facilitating the tribunal's mission and on bringing the accused to justice in a bid to put an end to the series of assassinations which targeted "Lebanon's best figures."
The three member STL delegation also met with journalist May Chidiac, the target of an assassination attempt on Sept. 25, 2005.
Chidiac told reporters after the meeting at the Justice Palace that the delegation had not informed her of a link between the assassination attempt against her and Hariri's murder
"So far, there has been no link between the assassination attempt on my life and the Hariri assassination ," Chidiac told reporters, adding that the delegation informed her that the tribunal's investigation into the assassination attempt on her life was ongoing.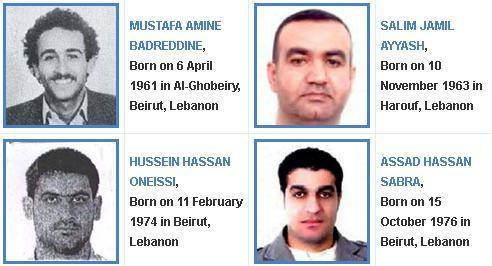 The Special Tribunal for Lebanon issued the indictments and arrest warrants in the assassination of Lebanon's former PM Hariri on June 30. Two of the suspects Mustafa Amine  Badreddine and Salim Jamil Ayyash are reportedly senior members of Hezbollah and played leading roles in the assassination while the other two Hezbollah members Hussein Hassan Oneissi, also known as Hassan Issa, and Assad Hassan Sabra played a supporting role in the execution of the assassination.
Lebanon had 30 days to find and arrest the suspects but Hezbollah chief Sayyed Hasan Nasrallah said on July 2 that the party would not cooperate with the tribunal.
"No Lebanese government will be able to carry out any arrests whether in 30 days, 30 years or even 300 years."
Lebanon reported to STL earlier this week that it was not able to find the 4 Hezbollah members