MP Hamadeh condemns the Syrian massacre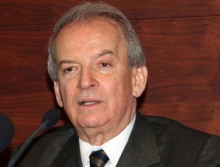 MP Marwan Hamadeh said in a statement issued by his press office that the "massacre" in Syria "reached the degree of crime against humanity," and added that it is sad to see that arms, which "in principle are designed" to fight Israel, are "burning" Syrian cities.
"We say to our brothers in Syria, that Lebanese, Arab and international silence will not last. The security decision that the leaders in Damascus made will definitely fall in front of the Syrian people's determination to achieve freedom," Hamadeh said .
The international community has condemned a brutal crackdown on Syrian protesters that left more than 145 people dead on Sunday. The major tank assault in the city of Hama, where President Bashar al Assad's father crushed an armed Islamist uprising 19 years ago, was one of the bloodiest days of the five-month long revolt.
Hamadeh miraculously survived an attempted assassination in October 2004. The van that contained the bomb that was used to assassinate Hamadeh reportedly was set up in Hezbollah's stronghold of Al Dahia a Beirut suburb. Hamadeh was reportedly targeted because of his alleged involvement in drafting UN Resolution 1559 which called for disarming all militia ( Hezbollah is the only armed group in Lebanon ) and for for the withdrawal of all foreign troops( Syria at the time had over 14000 troops in Lebanon).
Syria was accused of masterminding his assassination .