Hariri: Hezbollah ordered media to fabricate lies against my family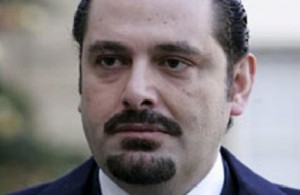 Former Prime Minister Saad Hariri accused on Saturday Hizbullah and its chief Sayyed Hassan Nasrallah of launching campaigns against him.
Hariri's press office issued a statement saying that "some media campaigns against him are ongoing attempts aimed at attacking everything related to ex-Premier Rafik Hariri, his family, and political and national approach."
"The reports that [criticized Hariri] on a personal level were used as a tool to fire back at the former premier's last interview [on July 12]," the statement said.
It added that Hezbollah Secretary General Sayyed Hassan Nasrallah "gave the order" to launch media attacks against Hariri.
The press office said that "these campaigns are fabricated and organized by well-known media outlets, in a series of steps that began with Rafik Hariri and are today working on completing it."
"These campaigns are adopted and sponsored by Hizbullah and Nasrallah, who chose to reply to Hariri through their media tools by expressing personal hatred to everything that relates to Hariri and his family," the statement said.
The press office stressed that all the "fabricated" published news will not change the truth.
"However, ex-Premier Saad Hariri is keen to continue his commitment to justice and the Special Tribunal for Lebanon probing the 2005 assassination of former PM Rafik Hariri," added the statement.
It remarked that Hizbullah is using a "weapon that can be added to its arsenal that will come to an end sooner or later."
The STL indicted four members of Hezbollah in connection to the murder, but the Shia group ruled out their arrest.
Naharnet, Now Lebanon