Kidnapped Estonians freed in Lebanon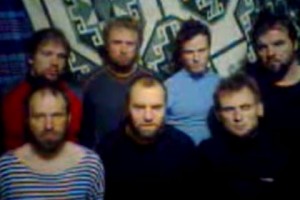 Seven Estonians who were abducted in Lebanon nearly four months ago have been released, according to the Estonian foreign ministry.
The ministry said the freed hostages were taken to the French Embassy in Beirut on Thursday, and were in good health.
A Lebanese security official said the seven had been released at dawn, following negotiations. Lebanese minister Adnan Mansour said he was relieved at the mens' release but gave no other details.
Estonian Foreign Minister Urmas Paet said the ministry would arrange their return home as soon as possible.
"The main thing now is for our seven fellow countrymen to get home to their families and loved ones as quickly as possible," Paet said.
The seven Estonian men, all in their 30s, were cycling in Lebanon's eastern Bekaa Valley when armed men wearing masks kidnapped them on March 23.
Security sources at the time said masked gunmen in a black Mercedes and two white vans with no licence plates kidnapped the foreigners on a road between Zahle, a mostly Christian town, and Kfar Zabed, a mixed Sunni-Christian town.
A previously unheard-of group, Haraket Al-Nahda Wal-Islah (Movement for Renewal and Reform), had claimed responsibility for the kidnapping and demanded an unspecified ransom.
The case had for months been shrouded in mystery, but several people were arrested in Lebanon in connection with the kidnapping.
The Estonians were shown appealing for help in videos posted online on April 20 and May 20 before a third video was sent to their relatives on July 8.
In the first video, the seven called on the leaders of Lebanon, Saudi Arabia, Jordan and France, but not Estonia, to help them.
They did not present any demands on behalf of their captors nor did they specify what country they were in.
Sources at the time said investigators had determined that the video was uploaded in the Syrian capital Damascus, leading to speculation that the men were moved across the border from Lebanon.
At the time security sources suspected the involvement of a pro-Syrian Palestinian group, the Popular Front for the Liberation of Palestine – General Command (PFLP-GC).
"The vehicles headed toward the eastern Bekaa village of Kfar Zabed near where there is a post for PFLP-GC," an official told AFP news agency at the time.
But local television quoted a PFLP-GC official as saying that the Palestinian group had nothing to do with the abduction of the Estonians.
Kfar Zabed is located some 10 kilometres southeast of Zahle and five kilometres from the border with Syria.
Last year two Polish tourists were briefly kidnapped in the Bekaa Valley but were freed after security forces opened fire on their captors at a checkpoint, killing one of them.