Hariri has been target of an assassination plot, report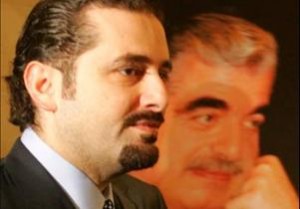 Former PM Saad Hariri is reportedly still in Paris and does not plan to return to Lebanon anytime soon according to local reports .
Hezbollah and its allies deliberately brought down Hariri's government in January in anticipation of the indictment in the 2005 assassination of his his father former PM Rafik Hariri and ever since he reportedly has been the target of an assassination plot according to Al Mustaqbal newspaper
French President Nicolas Sarkozy and high-ranking U.S. and U.N. officials have reportedly warned Hariri about the plot, Al Mustaqbal reported and added that the former PM "is following the situation in Lebanon minute by minute and is meeting with all the (March 14) parties in the French capital to coordinate strategies of the opposition "
There were rumors that Hariri was going to show up during last parliament session for debating the policy statement of the new cabinet of PM Nagib Mikati and apparently stayed away for security reasons.
The Special Tribunal for Lebanon issued the indictments in the assassination of Lebanon's former PM Rafik Hariri on June 30. An STL delegation met with Lebanon's state prosecutor Said Mirza and handed him a copy of the Lebanon portion of the indictment and the arrest warrants. Two of the suspects Mustafa Badreddine and Salim Ayyash are reportedly senior members of the Iranian and Syrian-backed Hezbollah while the other two Hassan Aneissy, also known as Hassan Issa, and Assad Sabra played a supporting role in the execution of the assassination
Hezbollah Secretary General Sayyed Hassan Nasrallah denounced on several occasions the court as a conspiracy by the U.S. and Israel and said last year that the group "will cut off the hand" of anyone who tries to arrest its party members linked to the February 14, 2005 bombing that killed Hariri and 22 others.
Lebanon has 30 days to find and arrest the suspects but Hezbollah chief Sayyed Hasan Nasrallah said on July 2 that the party would not cooperate with the tribunal.
"No Lebanese government will be able to carry out any arrests whether in 30 days, 30 years or even 300 years."
"We reject the Special Tribunal for Lebanon along with each and every void accusation it issues, which to us is the equivalent of an attack against Hezbollah," Nasrallah added in his hour-long speech.
Nasrallah admitted all the four suspects are Hezbollah members:
"The suspects named in the indictment are brothers who have an honorable history in resisting Israeli occupation." He said
The whereabouts of the four remain unknown but some reports indicated that the two prime suspects in the assassination already fled to Iran.