INTERPOL offered to help STL in arresting suspects in Harir's murder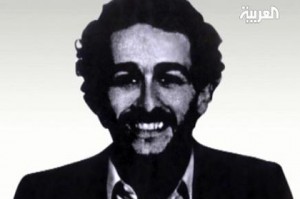 The International Criminal Police Organization (INTERPOL) called Friday on the Special Tribunal for Lebanon ( STL) to enable it to add the names of individuals wanted over the 2005 assassination of former Prime Minister Rafik Hariri into its database of wanted people.
"The Special Tribunal of Lebanon also has the authority to request INTERPOL to keep the names of those wanted for arrest confidential, under seal, and made available only to police in INTERPOL's 188 member countries," a statement by INTERPOL said.
"Until now, INTERPOL has received no request from the Special Tribunal for Lebanon to issue INTERPOL Red Notices or to enter into INTERPOL's databases any information about the individuals wanted for arrest for the assassination" of former PM Rafik Hariri, INTERPOL said in a press release.
INITERPOL said that it "can offer no explanation" as to why the STL had not yet handed over the names of those named in the indictment.
The statement added: "Police cannot arrest, prevent dangerous persons from entering their countries' borders, or prevent their flight from justice of other countries based on information in the media; police require authorization from judicial or other governmental authorities," INTERPOL noted.
"The failure to include the names and identifiers of those wanted for arrest in INTERPOL databases increases their ability to cross international borders undetected and to avoid apprehension," INTERPOL's Secretary General, Ronald K. Noble, was quoted in the statement as saying.
The Special Tribunal for Lebanon issued the indictments in the assassination of Lebanon's former PM Rafik Hariri on Thursday. An STL delegation met with Lebanon's state prosecutor Said Mirza on Thursday and handed him a copy of the Lebanon portion of the indictment and the arrest warrants. Two of the suspects Mustafa Badreddine and Salim Ayyash are reportedly senior members of the Iranian and Syrian-backed Hezbollah while the other two Hassan Aneissy, also known as Hassan Issa, and Assad Sabra played a supporting role in the execution of the assassination
Photo: Hezbollah official Mustafa Badreddine , the prime suspect in the assassination of former PM Rafik Hariri