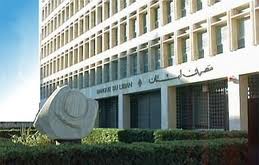 Syria's Central Bank has opened an account at the Lebanese Central Bank in what some say could be an end run around sanctions, the Beirut Daily Star reported.
Such a move wouldn't normally be considered unusual but it comes at a time when the United States and the European Union are trying to exert pressure in the wake of continuing demonstrations, the daily reported Thursday.
The newspaper said a source familiar with the banks warned Lebanon to be careful about opening the account in light of the sanctions imposed on Syria where demonstrators are calling for the overthrow of President Bashar Assad.
The U.N. Security Council is expected to consider a resolution condemning Syria's use of violence against demonstrators since uprisings began about three months ago, the report said.
Assad and other senior Syrian officials have been banned from traveling to European Union countries and their assets in the EU were frozen in May.
Downplayed
Lebanese bankers downplayed Friday the significance of the step taken by the Syrian Central Bank.
"It is a non-event. Why do the press bother to make a big issue of an account opened at the Central Bank. These happen all the time," a banker told The Daily Star.
"Our relation with the Syrian Central Bank is very old and intimate. We have helped the Syrian Central Bank on many occasions and we also trained their staff to better understand the market," the banker explained.
He stressed that there are more than six Lebanese banks operating in Syria and it is natural that there are strong banking ties between Lebanon and Syria in this regard.
The banker said that if the United Nations decided to freeze all Syrian bank accounts throughout the world, Lebanon would not be excluded.
"Until this happens, the Syrian Central Bank can still deal with the Lebanese banks through our Lebanese Central Bank," the banker added.
Daily Star, upi.com