Maan Karami: We reject charity, Faisal does not represent us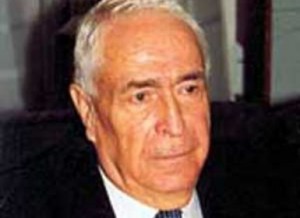 During a press conference in Tripoli Maan Karami, brother of former Prime Minister Omar Karami, said that the Karami family does not accept "charity" from anyone in Lebanon and is not honored for being represented by his nephew Youth and Sports Minister Faisal Karami .
Addressing former his brother , Faisal's father and former PM Karami he said : "You refused having General Sami Minkara assume the position of Tourism Minister in 1993 as your representative, so how can you accept that your son take over the position of Youth and Sports Minister?"
"Is the title of minister just cause to sacrifice the history of his family" he asked stressing that" Faisal does not represent the family ".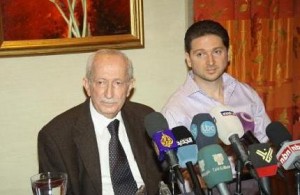 Addressing his nephew Faisal, he asked : Are you satisfied that AMAL sacrificed one of its ministerial position for you"
"You earned the position out of AMAL's charity and one of its leaders called it a major sacrifice by the Shiites in favor of the Karami family. Does that make you happy?" He asked .
"We reject such charity and we regret for being unable to accept the sacrifice that they constantly remind us of," Maan Karami said
He declared: "Whoever accepted the sacrifice must bear its consequences before God and history, which will remember his grandfather Mufti Abdul Hamid and his slain uncle Rashid. He (Faisal) does not represent his position, family, or country."
Turning to the residents of Tripoli, Karami warned: "Beware of strife and those igniting it. We will not be used to fuel it. Strife is lurking among us and we will refuse charity and others' sacrifices and whoever accepts them will be judged by history."
Knowing that Hezbollah was insisting on including Faisal Karami in the cabinet as the sixth Sunni minister , Speaker Nabih Berri , sacrificed one of his ministerial position for Faisal's sake.
This is why the present cabinet for the first time since the Taef accord has 7 Sunnis and 5 shiites