Hezbollah's broken promise !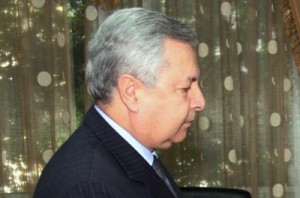 Al-Mustaqbal newspaper has learned that caretaker Minister of State Adnan Sayyed Hussein has been informed officially by Hezbollah of its decision not to carry through with its promise of handing him either the foreign or information ministry portfolios in the new cabinet being formed by PM Designate Nagib Mikati.
It was Hussein who helped Hezbollah in overthrowing the cabinet of PM Saad Hariri back in January .
Hussein , a Shiite who represented Lebanese president Michel Suleiman in the outgoing government had the decisive vote in the collapse of the cabinet. Hezbollah and its allies had 10 votes in the outgoing cabinet and needed 11 to topple the government.
Hezbollah brought down PM Saad Hariri's government on January 12 over the Special Tribunal for Lebanon's ( STL) indictment which is widely expected to implicate Hezbollah members in the assassination of former PM Rafik Hariri in 2005.
Ahmad Hussein a Lebanese political observer told Ya Libnan: " Hussein got what he deserved …traitors are not rewarded …they are used and abused . Hussein should have remained loyal to the president . This serves as a good lesson to all those allied with Hezbollah." He added: "Watch out Aoun and Jumblatt", in reference to FPM leader Michel Aoun and MP Walid Jumblatt .