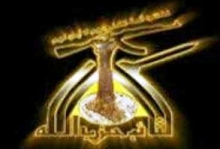 A Shi'ite militia group in Iraq on Friday claimed a rocket attack this week on a Baghdad base which killed five U.S. soldiers, a strike that revived security concerns as U.S. forces prepare to pull out at the end of the year.
Kata'ib Hezbollah (Hezbollah Brigades) said in a posting on its website its fighters carried out Monday's rocket strike on the Camp Loyalty base in Baghdad's eastern Baladiyat district.
The U.S. military has said only the Americans were killed when the base came under "indirect fire", the term it uses to refer to mortar or rocket fire. It was the biggest single loss of life for U.S. troops in Iraq in two years.
Another U.S. soldier was killed in south Iraq on Wednesday.
Kata'ib Hezbollah is one of several Shi'ite militias which U.S. officials say are backed and trained by Iran and which they say have stepped up attacks on remaining U.S. forces in Iraq in recent months. Tehran denies training the militias.
The claim for the June 6 attack was made a day after U.S. President Barack Obama's pick to be the new U.S. defence secretary, outgoing CIA chief Leon Panetta, said he expected Iraq to eventually ask Washington to keep U.S. troops in the country beyond an end-2011 withdrawal deadline.
Panetta told a Senate committee Washington should agree to such a request when it comes. Facing some opposition to a continuing U.S. military presence, Iraqi Prime Minister Nuri al-Maliki has said he will seek by August a unified position on the issue in his shaky cross-sectarian coalition government.
U.S. forces in Iraq halted combat operations last year and the remaining 47,000 American troops are due to pull out by Dec. 31 under a 2008 bilateral security accord.
Claiming responsibility for the June 6 attack, Kata'ib Hezbollah condemned what it called U.S. "arrogance" at keeping bases in Iraqi cites and promised more attacks against American targets, including the U.S. embassy in Baghdad.
"We promise them that they will not be safe and our weapons will reach them," the statement said.
Late on Thursday, a barrage of Katyusha rockets were fired into Baghdad's heavily-fortified Green Zone, where government buildings and the American and other foreign embassies are located, an Interior Ministry source said. There were no reports of casualties or damage.
PROTESTS OVER SERVICES
Levels of violence in Iraq have fallen sharply from the peak of sectarian slaughter in 2006-2007 that followed the 2003 U.S.-led invasion that toppled Saddam Hussein, but gun and bomb attacks still occur daily across the country.
Prior to Panetta's declaration, U.S. officials and Iraqi military commanders have expressed doubts about whether Iraq's armed forces can guarantee security and defence needs without some kind of continuing U.S. military support beyond 2011.
At least one group within Maliki's coalition, the political bloc of anti-U.S. Shi'ite cleric Moqtada al-Sadr, openly opposes a continued U.S. presence and Sadr has threatened to escalate protests and even "military resistance" if U.S. troops stay on.
Maliki, who formed his coalition after inconclusive elections last year, has also faced since February popular protests against corruption, food ration shortages and poor public services, especially chronic power outages.
Protests have been taking place on Fridays after prayers, but the several thousand who turned out in a central Baghdad square on Friday included a large number of pro-government supporters who outnumbered the protesters.
Several protesters were beaten by the pro-government supporters, witnesses said. Small anti-government protests were reported in other Iraqi cities.
Maliki, whose self-set 100-day deadline for an improved government performance ended this week, has appeared with ministers in televised cabinet meetings in which they proposed solutions to some of the popular complaints.