Shiite Cleric Charged with Spying for Israel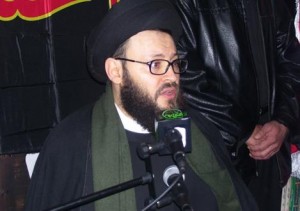 Lebanese military Judge Saqr Saqr charged Sheikh Mohammed Ali Ismail al-Husseini with spying for Israel on Wednesday.
The army intelligence detained al-Husseini last week after suspecting that he had collaborated with the Israeli Mossad. He is a prominent Shiite cleric who is also the secretary-general of the Arabic-Islamic Council.
Saqr issued the charges under article 278 of the penal code which stipulates hard labor from three to ten years and article 72 for carrying weapons.
The judge referred al-Husseini to the first military examining magistrate.