Osama bin Laden's secret life – porn, Viagra and 5 wives
Osama bin Laden portrayed himself as the defender of Islamic values and culture, but his secret life is slowly being unraveled and revolved around porn, Viagra, and 5 wives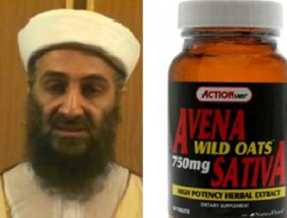 The secret life of Osama bin Laden is slowly being unraveled and it revolves around porn, Viagra, and 5 wives when he's not busy bashing Western culture.
The U.S. Navy SEALs that raided bin Laden's compound earlier this month have found a huge pile of electronically recorded video footage inside a wooden box in his bedroom, the U.S. officials have confirmed.
The latest revelation throws light on the secret life of the world's most wanted man and paints a picture which probably neither bin Laden nor al Qaeda would have wanted the world to know. Incidentally, Avena syrup – a botanical product often used as "natural Viagra" was also discovered in the terrorist's Abbottabad million dollar hideout.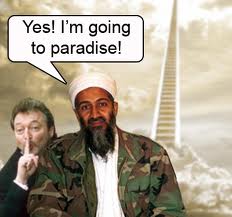 Though bin Laden portrayed himself as the defender of Islamic values and culture and did not hesitate to denigrate Western culture and values, it seems watching porn does not seem to be in the list of Western sins that he was up against.
The latest discovery is likely to raise the question- how come bin Laden, who had 5 wives and had fathered 20 children, could still possibly be a porn addict? The U.S. officials offer an explanation. According to them, it is not uncommon for U.S. forces to discover and confiscate pornographic materials from Islamic militants.
Moreover, one should not forget that bin Laden's hideout was devoid of internet and other hardwired communication networks.
No wonder bin Laden and his men were a frustrated lot.
ibtimes.com
Photo: Osama Bin Laden was taking herbal Viagra when he was living in his Pakistani compound. Avena syrup, an extract of wild oats is marketed as a natural impotence cure.