Future Movement rejects naturalization of Palestinians in Lebanon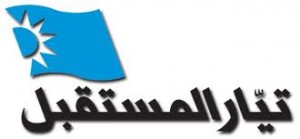 In a statement issued to commemorate the 1948 Nakba ( catastrophe) the Future Movement on Saturday reaffirmed its rejection of the naturalization of Palestinian refugees in Lebanon and instead called for a free and independent Palestinian state to which the refugees should return.
"The Palestinian brothers are our guests until they return to their free and independent state."
The Movement reiterated its support for Saudi King Abdullah bin Abdel Aziz's Arab peace initiative and the rights of the Palestinian people to "return to an independent Palestinian state."
"Palestinians in Lebanon have civil and humanitarian rights that the Future Movement supported and still supports," the statement said.
The statement urged the international community to "put a stop to Israeli practices" and called for the implementation of UN resolutions.