Charbel to be the minister of interior in new cabinet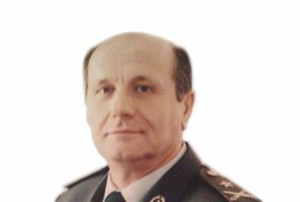 Yesterday Ya Libnan reported that the impasse over the disputed ministry of interior was resolved by picking a retired general to fill the post.
The decision was made during a meeting at PM Designate Nagib Mikati's residence in Verdun. The meeting was attended by Gebran Bassil who represented his father-in law MP Michel Aoun, Ali Hasan Khalil who represented Speaker Nabih Berri and Hussein Khalil who represented Hezbollah chief
Al-Jumhuriya newspaper reported that an agreement was reached to grant the controversial interior ministry portfolio to retired Internal Security Forces Maj. Gen. Marwan Charbel.
The Interior Ministry will be part of President Michel Suleiman's cabinet share, reported Al-Jumhuriya newspaper, adding that two other names were nominated for the ministerial portfolio. They are:
Former Chairman of the Bar Association Chakib Qortbawi
Former Gendarmerie Commander Antoine Chakkour
Charbel is a friend of the president while his son-in-law, known to be a high ranking FPM official, is among other relatives with close ties to Aoun.
Aoun according to presidential sources wanted resigned Energy Minister Gebran Bassil to take over the ministry of interior while president Suleiman wanted a centrist.
Mikati unhappy
Prime-minister designate Nagib Mikati has allegedly expressed frustration at the leak of the name of Charbel to the media.
Al-Akhbar daily quoted him as saying that "those who seriously want to form the cabinet do not burn the man's name this way."