U.S. raid seized bin Laden's handwritten journal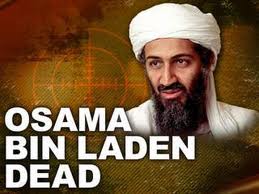 Osama bin Laden kept a handwritten journal that U.S. forces seized in last week's raid, according to an unidentified Associated Press source.
AP correspondent Kimberly Dozier reports that the journal was part of a huge cache of intelligence that included about 100 flash drives and five computers taken by U.S. Navy SEALs after they swept through the bin Laden compound in Abbottabad, Pakistan.
The officials spoke on the condition of anonymity because they were not authorized to talk publicly about what was found in bin Laden's hideout.
In a memoir, Bin Laden's son Omar has described his father as recording his thoughts and plans when the family lived in Sudan and Afghanistan, the AP reports.