Syrian protesters call on Assad to hold elections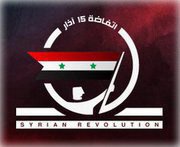 Syrian anti-government protesters called on President Bashar Assad to hold elections within six months, saying he could transform the country.
The cyber-activist moderators of the Syrian Revolution 2011 Facebook page posted a statement Saturday appealing to Assad.
"The solution is simple: Stop shooting at demonstrators, allow peaceful demonstrations, remove all your photos and those of your father, release all political prisoners, allow political pluralism and free elections in six months," they said, according to a translation by Al Jazeera satellite network.
"You will be the pride of contemporary Syria if you can transform Syria from a dictatorship into a democracy. Syrians would be grateful for that, and it is possible to do."
The appeal marked one of the first proposals for specific democratic changes to the regime in seven weeks of protests during which activists and human rights monitors say more than 560 people have been killed.
"You have been the head of the government for 11 years, and that is enough for a democrat," the statement said, according to Agence France-Presse. "You are not [Moammar] Kadafi. You are young, civilized, intelligent and open. Why do you act like him? Why do you want blood flowing? Why do you want Syria to fall into the abyss?"
The protesters demanded Assad embrace regime change and move ahead with democratic reforms.
"Wake up and rid yourself of your advisors who want to save their positions by killing others," the statement said. "They are acting like Kadafi's advisors. Don't listen to them."