Sakr: No doubt Osama Bin Laden is a murderer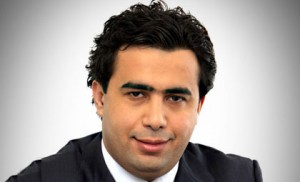 Commenting on the assassination of Osama Bin Laden, Lebanese MP Okab Sakr told LBC:
"There's no doubt that Osama bin Laden is a murderer and there's nothing called Osama bin Laden's Ummah. He had never fought against Israel and the killing of American civilians created Islamophobia."
On the other hand radical Islamist cleric Omar Bakri told LBC: "Sheikh Osama bin Laden is one of the great leaders and heroes of the Ummah and the path of jihad won't end with his martyrdom."
Bakri, a radical "Salafist" Sunni preacher , who was sentenced to life imprisonment by a military court for inciting murder, was freed on bail last November pending a new trial. He was defended by Nawar Sahili, an MP from Lebanon's militant Shiite Hezbollah movement. He lives in the northern Lebanese port city of Tripoli.
Originally from Syria but holding a Lebanese passport, Bakri denies having any direct link with al-Qaida and had called the September 11 suicide bombers "magnificent."