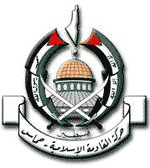 Hamas officials on Saturday denied reports that its top leaders are planning to move from Syria and relocate to Qatar or another Arab country.
"The leadership will remain there," said Hamas spokesman Ismail Radwan. "As far as I know, we were not told to move to any other country."
The London-based Alhayat newspaper reported Saturday that the Syrian government demanded Hamas leaders, who have been based in Damascus for about a decade, leave. The newspaper said that Qatar had agreed to receive the movement's politburo leader, Khaled Mashaal.
According to the report, the Syrian decision came out of anger because of Hamas' neutral stance on the current turmoil in Syria.
Hamas receives political, financial and military support from Syria, which has assisted the militant Islamist group since the early 1990s.
As Syrian President Bashar Assad faces mounting unrest, many predict it is only a matter of time before Hamas leaders will need to find an alternate base. Some say Hamas might seek to move to Egypt, where the new interim government has been warming ties with Hamas and recently brokered a tentative reconciliation agreement between Hamas and its rival Palestinian faction Fatah.
On Wednesday, the Egyptian intelligence agency announced that its efforts succeeded in reuniting the battling Fatah and Hamas parties, saying a historic reconciliation deal will be signed in Cairo on Thursday.
Political analyst Mukhaimer Abu Sada in Gaza City ruled out the possibility of top Hamas leaders moving to the Gaza Strip, saying Israel might attempt to assassinate them if they returned to the territory.
Meanwhile, Hamas Prime Minister Ismail Haniyeh, who is based in the Gaza Strip, said his government will resign as soon as the unity deal is signed in Cairo. But he also urged the Palestine Liberation Organization, which is responsible for peace negotiations with Israel, to renounce recognition of the Jewish state. LAT