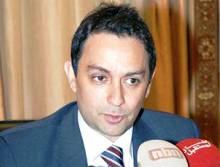 Commenting on the protests against internal security forces who are trying to implement the demolition order for illegally constructed buildings, Caretaker Interior Minister Ziad Baroud told As Safir newspaper that the government is taking responsibility for removing all illegal construction on public property.
"The state institutions did their duties. This issue isn't targeting the residents, but it is against those who are violating the public right," Baroud said
Violating public property will result in the demolition of the illegal constructions, he said.
"This is part of a plan that will be carried out by the army and ISF… Knowing that no one declared he is covering up these violations," Baroud said in reference to Hezbollah and Amal pledges
Three Lebanese internal security officers were wounded yesterday when protesters young men and women believed to be members of Hezbollah and Amal hurled stones at them during the implementation of the demolition of the illegally built buildings inside the fence of the Beirut International airport .