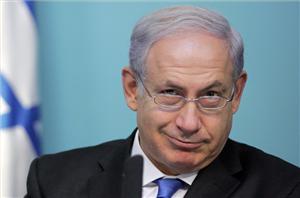 Israeli Prime Minister Benjamin Netanyahu was quoted as saying on Wednesday that the Palestinian Authority must choose whether it is interested in peace with Israel or reconciliation with Hamas.
In a statement released shortly after Palestinian President Mahmoud Abbas' Fatah movement signed a reconciliation deal with Hamas movement, Netanyahu reiterated his recent remarks that peace with both Israel and Hamas was impossible.
"Hamas aspires to destroy the State of Israel and says so explicitly," Netanyahu said in a statement.
Fatah and Hamas movements officials said on Wednesday that they have reached an initial agreement on ending a four-year-old rift that has left them divided between rival governments in the West Bank and the Gaza Strip.
The officials said the plan calls for the formation of a single caretaker government in the coming days, and preparations to hold presidential and legislative elections a year from
The officials said the agreement was reached through Egyptian mediation. They spoke on condition of anonymity before a formal announcement in Cairo later Wednesday.