Lebanon judge charges four with kidnapping of Estonians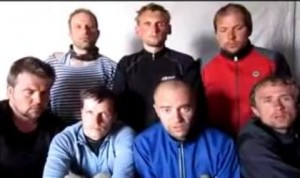 A Lebanese military judge on Tuesday charged four more people with the kidnapping of the seven Estonians who disappeared in eastern Lebanon last month, bringing to 15 the total number of people accused of the abduction.
"Judge Saqr Saqr today charged four people, two of whom are Lebanese, with the armed abduction of the seven Estonians … and with opening fire on a police patrol," National News Agency reported.
Two of the four are in custody, the agency reported, adding that the nationalities of the remaining two suspects remained unknown.
Eleven Lebanese were charged with the abduction earlier this month.
The seven Estonians were last seen on March 23, when they went missing in the eastern Bekaa Valley after legally entering Lebanon from Syria on a cycling trip.
Authorities have said they may have been moved across the porous border to Syria.
A previously unheard of group, Haraket al-Nahda Wal-Islah (Movement for Renewal and Reform), has claimed responsibility for the kidnapping and demanded an unspecified ransom to free the seven Estonians.
The claim has not been confirmed by Lebanese authorities.
An undated video was uploaded to YouTube last Tuesday and shows the Estonians begging Lebanese, Saudi, Jordanian and French leaders to secure their release.
The video, which was authenticated by the Estonian Foreign Ministry and has been removed by YouTube, shows each of seven men in sportswear, apparently unharmed, pleading for help in English and asking authorities to meet the kidnappers' demands.
It remains unclear what the demands and conditions for the victims' release are. Now Lebanon