Lebanon ISF chief denies report of arms smuggling to Syria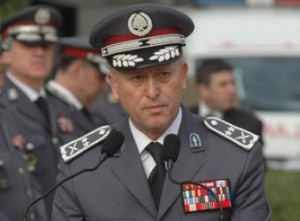 Lebanon's Internal Security Forces (ISF) chief Genral Ashraf Rifi denied the report that two cars carrying weapons and bound to Syria were confiscated by border police.
"I deny that the Internal Security Forces have seized any weapons smuggled from Lebanon into Syria. Or that it came to its knowledge that any other security apparatus has found weapons smuggled from Lebanon into Syria," Rifi told Reuters.
Earlier, security sources told Reuters that border police had late Wednesday detained two men, a Lebanese and a Syrian, who were trying to drive cars filled with weapons into Syria.
LBC had reported that members of the Nasserddine family, who are part of the border patrol at the Lebanese-Syrian border, had apprehended individuals trying to smuggle five hunting rifles to Syria, three of which were handed over to Lebanese intelligence.