Chamoun: Hezbollah is a Persian party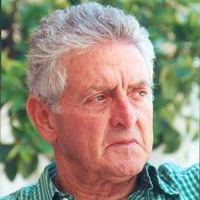 MP Dory Chamoun, National Liberal Party chief said that he was not surprised that Hezbollah defended Iran and "its immoral practices in Lebanon and the Arab world."
He was referring to the speech last Saturday by Hezbollah leader Sayyed Hassan Nasrallah.
Chamoun said on on Monday that Hezbollah receives financial and moral aid from Iran aimed establishing an Islamic republic in Lebanon.
Chamoun believes that Hezbollah never represented Lebanese politics "for it's a Persian party that is trying to hide behind Lebanese legitimacy "
Commenting on Hezbollah's accusations that caretaker Prime Minister Saad Hariri wants to turn Lebanon into an American-Israeli protectorate, he said: "Whoever plans to built an Iranian province in Lebanon has no right to accuse others of a similar act."
Addressing Hariri's criticism of Iran , Nasrallah said last saturday:
"I would like to address Hariri's comments on Iranian policy in the region. We are proud that we are allied with Iran and Syria. We have nothing to hide. And when a state that has stood with Lebanon is harmed, we cannot remain silent.
– We cannot remain silent, especially when a premier makes comments [against] Iran and makes it out to be the root of all problems in Arab world .
– If it were not for Iran's support [of Lebanon] following the 2006 July War, a lot of houses would not have been rebuilt.
– This is not how Iran should be treated. Even if someone is upset with us because we collapsed his government, he should leave the Iranians alone."