Air bridge to evacuate Lebanese fleeing Ivory Coast
An air bridge has been set up to allow Lebanese citizens to return to Beirut, according to the French foreign ministry, which is coordinating it. Around 70,000 people from Lebanon are thought to live in Ivory Coast. They will be repatriated via Accra, the capital of neighbouring Ghana.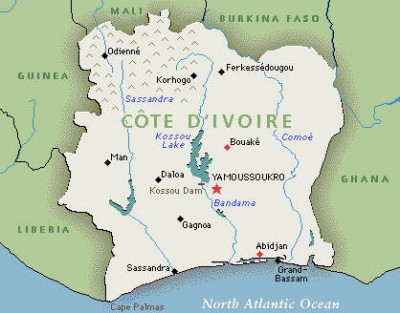 A fleet of medium-sized planes will fly Lebanese citizens from Abidjan airport, which is now controlled by French troops, to Ghana's capital Accra, where they will be transferred to Lebanese airliners.
MEA, the Lebanese National Airlines has been shuttling between Beirut and Accra ever since the French occupied the Abidjan airport to evacuate Lebanese citizens .
Several hundred Lebanese have reportedly taken refuge in a French military base in Abidjan.
Addressing the situation of the Lebanese expatriates in Ivory Coast (Côte d'Ivoire) caretaker PM Saad Hariri said Wednesday :
"We have been exerting efforts, together with Lebanon's friends, to rescue our people in Ivory Coast from the consequences of the foolish political decisions taken without the State's consent."
This was a possible reference to the meddling in the internal affairs of Ivory Coast by Lebanese ambassador Ali Ajami who is reportedly closely associated with Hezbollah
The Lebanese expatriates in Côte d'Ivoire reportedly came under threat after Lebanon's ambassador meddled in the internal affairs of the country by attending the swearing-in ceremony of Laurent Gbagbo, the controversial strongman who has refused to step down despite rival Alassane Ouattara being internationally recognized as having won the country's elections.