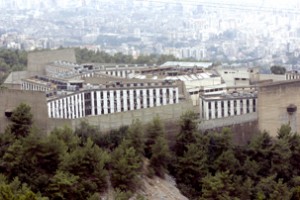 Hezbollah's Al Manar TV reported that protests resumed inside Buildings B and D at Roumieh prison and police commandos are attacking a number of its sections. The station also that
the police commandos used tear gas to try to end the protests.
Al Manar quoted the the head of the police force as saying that he "has detailed information on what happened at Roumieh prison and the security official who caused the provocation will be held accountable for his action. Changes will be introduced to the security personnel."
Al-Manar said the Tension at Roumieh was caused when security forces intimidated and provoked inmates, who responded by setting the furniture in Building D on fire and taking a security a force member as hostage in Building B.
NBN quoted a the security official as saying" the security forces are still working on a solution that avoids the use of force.
This comes after Internal Security Forces( ISF) General Ashraf chief Rifi announced on Sunday the end of the riots at the Roumieh Prison . His announcement came after the release of the last security guard following intense negotiations between the Security Forces and the inmates.
Families of some of the inmates of Roumieh Prison reportedly blocked Beirut's airport road with burning tires, but army unit intervened and reportedly managed to reopen the airport highway
Yesterday too, the families of some of the inmates blocked the roads in the Bekaa towns of Baalbeck and Brittal and the Beirut airport road , they set many tires on fire and demanded pardon for the inmates
The riot broke out in Roumieh Prison on Saturday when prisoners began protesting cell searches.
According to local media reports many of the inmates are criminals engaged in drug trafficking, money laundering and smuggling. Since most of the smuggling and drug trafficking takes place in the Baalbeck region near the borders with Syria, many of the prison inmates are reportedly from Baalbeck area, a Hezbollah stronghold east of the capital Beirut.
Update 1- ISF's Public Relations Dept. confirmed to Al-Manar TV that a policeman was taken hostage in Roumieh prison.
Update 2- Prison Inmates are demanding pardoning .
Update 3 – Protesters blocked the Baalbek-Sharawneh road as gunmen appeared on the streets of the city over the ongoing riots in Roumieh prison, according to LBC TV
Update 4- Internal Security Forces (ISF) Director General Ashraf Rifi confirmed to LBC that the prisoners in Roumieh Prison did not detaine any ISF member, although the prisoners are claiming that they have.
Update 5- Confusion surrounds the issue of the riots at Roumieh prison. New TV has reported that prisoners in Roumieh Prison have detained two Internal Security Forces (ISF) members in the prison's D building . The report added that "prisoners confirmed tensions will not end before their demands are met."