Reuters photographer freed in Syria 6 days after detention
Syrian authorities freed Reuters photographer Khaled al-Hariri on Sunday, six days after detaining him as he arrived for work in Damascus last Monday.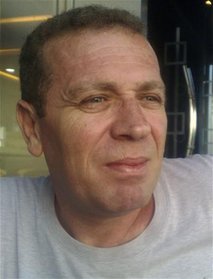 Hariri, 50, who has worked for Reuters for over 20 years in his native Syria, met colleagues in the capital after his release and told them he was well.
He was one of four Reuters journalists held over the last week in Syria, where protesters have been demanding change from President Bashar al-Assad.
The other three, two Lebanese television journalists and a Jordanian correspondent, had already been released and obliged to leave the country. A fifth Reuters journalist, also Jordanian, was expelled by the Syrian authorities on March 25 after five years as the agency's correspondent in Damascus.
"Reuters is relieved that Khaled al-Hariri has been released," Editor-in-Chief Stephen Adler said.
"We had not heard from Khaled for six days and were increasingly concerned about his safety and well-being. Thankfully he has now safely returned home to his family."
The Associated Press said on Friday that two of its journalists had been ordered out of the country with less than an hour's notice.
As Arab governments have faced an unprecedented wave of protests, media have faced restrictions. Libya and Saudi Arabia both also expelled Reuters correspondents last month. Reuters