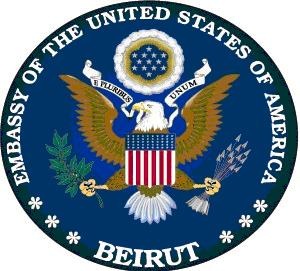 A group of youths attacked on Saturday the car of the US embassy employees who were visiting southern Lebanon with stones and bottles.
The incident reportedly occurred near the ancient Sidon Sea Fort
The US embassy in Beirut acknowledged the incident and said the embassy employees were visiting the southern port city of Saida and they were accompanied by Lebanese Internal Security Forces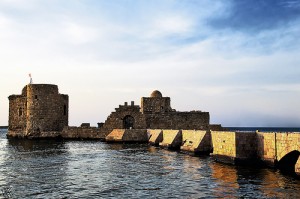 "The embassy can confirm that a group of employees went to Sidon today on a tourism trip. An incident occurred, and the group returned back to the embassy. No injuries," he said, without elaborating.
Local media reported that the embassy's political charge d'affaires was in the embassy car but the embassy denied saying only embassy staff were there.
"A group of youths intercepted a US embassy delegation as they left a restaurant and insulted them before throwing stones and empty glass bottles at them," the security source said.
He said the youths accused the members of the group of being "criminals, Israelis… you have soiled the land of resistance and martyrs."
South Lebanon is the heartland of the Iranian an Syrian backed Hezbollah Shiite party, and witnessed heavy fighting in the summer war of 2006 between the group and Israeli forces.
The 34-day conflict killed more than 1,200 people in Lebanon, mostly civilians, and 160 Israelis, mostly soldiers.
Lebanese security forces accompanying the US group intervened, but stones continued to be thrown, breaking car windows. The army then arrived and arrested three of the attackers, the security official said.