Another riot at Roumieh Prison, update II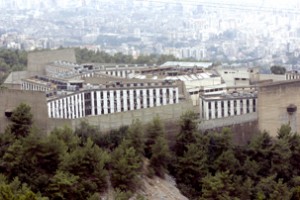 A riot broke out in Roumieh Prison, east of the capital Beirut  on Saturday when prisoners began protesting against cell searches and routine inspections following the discovery by one of the guards the possession of forbidden items by the inmates , according to local reports.
The riot escalated when a rumor spread among the prisoners that the authorities planned to jam cell phone communications in the building, the report said.
The prisoners then broke down doors and mattresses on fire
Reinforcements have been sent to the prison to deal with the situation, the report added.
The same prison has been the scene of several mutinies. Two years ago, seven warders were held hostage before a peaceful resolution was negotiated.
Update1
The Lebanese Armed Forces (LAF) was ordered to put down the riot in Roumieh Prison, New TV reported on Saturday.
A man who said that he was a prisoner in Cell Block D of the prison told the station on the air that "The protests are a result of mistreatment by the guards" He accused the guards of practicing religious discrimination in dealing with the prisoners ."
Update 2
Prisoners set on fire more mattresses and tried to break windows inside Roumieh prison as security forces sought to bring the situation under control.
Interior ministry sources told OTV: Caretaker Minister Ziad Baroud is ready to negotiate with the inmates but not under their own conditions.
Judge Sakr Sakr arrived at the Roumieh prison to oversee the investigation.
Riots resumed in late afternoon and a fire broke out in one of the buildings of the Roumieh prison.
The Ministry of Interior and Municipalities issued a statement confirming the riots inside the prison. The statement said the rioters are asking fora revised pardoning law, Reduction of sentences, in addition to improving living conditions inside the prison
The ministry cautioned the media about the rumors , news and information that is coming from inside the prison , saying it is not completely accurate and urged the media to scrutinize the information and double check with the concerned authorities before publishing anything on this matter