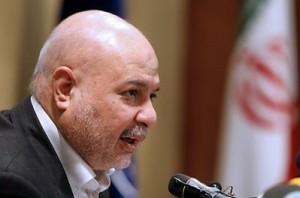 Iran said on Saturday that Libya's oil production decline is insignificant when compared with high levels of stocks around the world.
Iranian Oil Minister Masoud Mirkazemi repeated his position that the Organization of Petroleum Exporting Countries (OPEC) does not need to hold an extraordinary meeting to discuss prices, which topped US$100 a barrel following conflict in Libya, unrest throughout the Middle East and Japan's tsunami.
Mirkazemi said that "the size of global oil stocks, particularly in industrialized countries, averages that of the last five years. Decline in Libyan oil exports is not large compared with the level of stocks.
"Based on supply and demand in the world and also the current price … there is no need to hold an extraordinary meeting (of OPEC)."
He blamed the rise in oil prices on the devaluation of the US dollar.
Mirkazemi said he believed that OPEC will not make any change in quotas.
It is estimated that Libya has lost three-quarters of its oil production due to fighting between the government and its armed opposition.
Oil prices have skyrocketed since following the Libya uprising and Western-led air strikes.
Prices fell slightly in New York on Friday . A barrel of light sweet crude ended at $105.40 dollars, down 20 cents from the previous day.
Reuters