Elizabeth Taylor Dies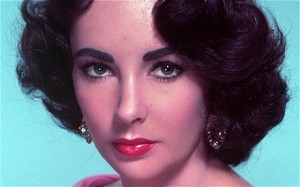 One of the most famous and most talked-about actresses to come out of Hollywood has died. Film legend Elizabeth Taylor died Wednesday of congestive heart failure at the age of 79.
Taylor's striking beauty demanded the attention of audiences from the moment she appeared on the silver screen.
Her role in National Velvet made Taylor a star at the age of 12, and the parts and the fame kept on coming.
Twice she won the Academy Award for Best Actress, for her role in Butterfield Eight, about a call girl involved with a married man, and in 1966 as a constantly bickering wife opposite actor Richard Burton in Who's Afraid of Virginia Wolf?
Born in London to American parents, she moved to Los Angeles before World War II, and went from child star to Hollywood starlet. But she gained attention for more than just her beauty and acting talent.
Her stormy personal life and eight marriages – two to Virginia Wolf co-star Richard Burton – as well as her friendship with the late pop-icon Michael Jackson, made her a constant source of stories for the press.
She also introduced her own perfume and raised money for several causes, including money for medical research on AIDS.
Taylor was hospitalized for congestive heart failure six weeks ago in Los Angeles. A statement from Taylor's family says she died peacefully, with her children at her side.
VOA