UAE says sent 500 police officers into Bahrain
T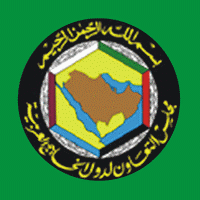 he United Arab Emirates has sent about 500 police officers into Bahrain to calm protests by the Shi'ite Muslim majority, Foreign Minister Sheikh Abdullah bin Zayed al-Nahayan said on Monday.
The move came after Bahraini police clashed on Sunday with mostly Shi'ite demonstrators in one of the most violent confrontations since troops killed seven protesters last month.
"The Bahraini government asked us yesterday to look at ways to help them to defuse the tension in Bahrain and we have already sent roughly 500 (police officers)," UAE's Sheikh Abdullah said.
About 1,000 Saudi soldiers also entered Bahrain to protect government facilities, a Saudi official source said earlier on Monday.
"Other Gulf countries will also participate to get calm and order in Bahrain," said Sheikh Abdullah, in Paris for a meeting of foreign ministers from the G8 powers — the United States, Germany, Japan, Britain, France, Italy, Russia and Canada.
"Bahrain has asked us to look at ways to defuse the tension."
Bahrain has been gripped by its worst unrest since the 1990s after protesters took to the streets last month, inspired by uprisings that toppled the leaders of Egypt and Tunisia.
Thousands are still camped out at the Pearl roundabout, having returned since the army cleared out the area last month.
Any intervention by Gulf Arab troops in Bahrain is highly sensitive on the island, where the Shi'ite Muslim majority complains of discrimination by the Sunni Muslim royal family.
Bahrain's Sheikh Abdulla met U.S. Secretary of State Hillary Clinton ahead of the broader G8 gathering that takes place in Paris on Monday night and Tuesday morning.
Those talks are expected to focus on the crisis in Libya as France, current holder of the rotating G8 presidency, presses for rapid action to counter Muammar Gaddafi's suppression of an uprising in the oil-producing North African country.
Clinton, asked if she was inclined to go ahead with a no-fly zone now that the Arab League has approved the idea, skirted the issue, replying:
"I am looking forward to talking with my colleague, counterpart and friend, Sheikh Abdullah, about the events in the region and obviously that includes everything that is happening. But the UAE is currently the president of the Gulf Cooperation Council and he is here representing the GCC so we will have a very comprehensive discussion."