U.S., Netherlands advise citizens in Yemen to leave
The United States warned its citizens to consider leaving Yemen and urged Americans not to travel to Yemen due to "terrorist activities and civil unrest."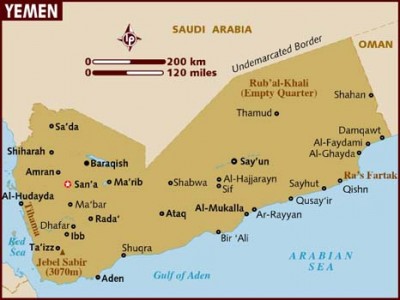 "The U.S. Department of State urges U.S. citizens not to travel to Yemen. U.S. citizens currently in Yemen should consider departing Yemen," a statement by the Department of States said on Sunday.
The Department of State said it had authorized the voluntary departure from Yemen of the family members of U.S. Embassy staff and non-essential personnel.
Netherlands also urged Dutch nationals who are still in Yemen to leave the country as a precaution until the political and security situation stabilizes, according to the Dutch ambassador in Sana'a, Harry Buikema.
"The advise applies to all whose presence is not strictly necessary, including embassy staff partners," ambassador said.
Almost 53 anti-regime protesters were wounded when supporters of President Ali Abdullah Saleh, called baltajiya, attacked them with guns, electric shocks and batons, rocks and knives in Ibb province on Sunday. News Yemen