Tensions rise as Hezbollah and Israel trade threats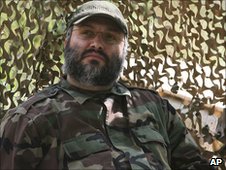 Israeli missions in Turkey have stopped working while security measures are implemented in response to threats by Lebanese resistance group Hezbollah, an Israeli diplomatic source said Friday.
"Officially, we are not closed, but practically we are not functioning… because of security problems," the source told AFP on condition of anonymity.
The situation applies to both the Israeli embassy in Ankara and the consulate in Istanbul. Israel's foreign ministry said Tuesday said it had temporarily closed four of its diplomatic missions after receiving threats, but did not specify which.
In a rally commemorating slain Hezbollah Commander Imad Mughniyeh's death last Wednesday, Hezbollah chief Hassan Nasrallah threatened Israel in a speech saying: "I tell the fighters of Hezbollah, be ready in case war is forced on Lebanon, the leadership of the resistance may ask you to take over Galilee."
This is a clear escalation of the military equation Nasrallah put forth last year, where he threatened to hit Ben-Gurion airport in Tel Aviv if Israel hits Rafiq Al-Hariri international airport in Beirut.
The statement was a response to Israeli Defence Minister Ehud Barak's remark a day before during a tour of the northern border.
"Even though it's quiet and deterrence exists — Hezbollah remembers the heavy beating they suffered from us in 2006 — it is not forever, and you may be called to go back again," Barak said.
Other statements of a similar nature were exchanged between Israel and Hezbollah this week, marking a period of heightened tension between the two opponents.
Anxieties are on the rise in Lebanon a month after the suspension of government and as the case of the Special Tribunal for Lebanon (STL) – backed by Saad Al-Hariri and opposed by Hezbollah – remains unresolved.
Saad Al-Hariri's 30-seat unity government collapsed on 12 January in a feud over the UN-backed STL, reportedly set to implicate Iran-backed Hezbollah in the 2005 murder of his father, former premier Rafiq Al-Hariri.
The STL "has ignored all possibilities and is rife with false witnesses and politicisation," said Nasrallah in the commemoration rally.
While Najib Mikati, the new premiere haggles with politicians over ministerial portfolios, it is yet to be announced whether the Hezbollah backed premiere will disavow the tribunal.
Saad Al-Hariri's "March 14th" alliance has now lost its previous majority after Druze chief Walid Jumblatt aligned with Hezbollah in the "March 8th" bloc.
The recent empowerment of the "March 8th" bloc – and consequentially Hezbollah – worries Israel, especially since the pro-American "March 14th" alliance which backs Hariri may be undermined when it comes to guarantee Lebanese government support for the tribunal.
It is for this very same reason that Hariri supporters saw the appointment of Miqati as premier a 'coup' by Hezbollah. Hezbollah condemned such claims, stressing that if this was the case, the government would have been already formed.
Developments in Lebanon add to the turbulent regional atmosphere in the Middle East, especially as Israeli worries about the Egypt-Gaza border grow after long-term ally Mubarak was ousted.
It is yet to be seen whether tensions between Hezbollah and Israel materialise into a military standoff .Ahram