New U.S. legislation to ensure that U.S. funds don't go to Hezbollah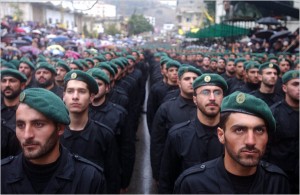 Washington must do more to support democratic institutions in Lebanon because of the Beirut "takeover" by Iran, Syria and Hezbollah, a U.S. lawmaker said.
U.S. Rep. Ileana Ros-Lehtinen, R-Fla., chairwoman of the House Foreign Affairs Committee, said during a committee hearing on the political turmoil sweeping across the Middle East that trends in Beirut were troubling.
"In Lebanon, we have witnessed the takeover of the country by the Iran-Syria-Hezbollah axis," she said in her statement.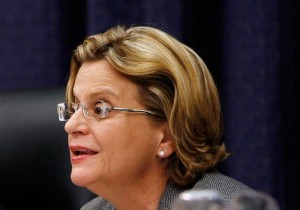 "Even now, when the Lebanese government has been overthrown, the United States has still failed to indicate that it will cut off assistance to a proxy government for Iran, Syria, and Hezbollah," she complained.
She called for the adoption of Berman's Hezbollah Anti-Terrorism Act which guarantees that organizations like Hezbollah do not benefit from American taxpayers funds.
During the hearing House Foreign Affairs Committee Ranking Member Howard Berman announced that he would be introducing the new bill entitled the "Hezbollah anti-terrorism act of 2011."
The bill would bar U.S. assistance to Lebanon unless President Barack Obama certifies to the Congress that no funds will go to Hezbollah or any of its entities under its control and that the Lebanese government is actively working to dismantle Hezbollah's military capability.
The Iranian and Syrian backed Hezbollah brought down PM Saad Hariri's government on January 12 over the Special Tribunal for Lebanon's ( STL) imminent indictment .
The Special Tribunal for Lebanon is reportedly poised to indict Hezbollah members in the 2005 assassination of former PM Rafik Hariri, father of outgoing PM.