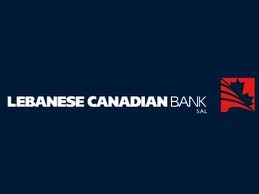 A Lebanese bank has denied accusations by the U.S. Treasury Department that it is involved in laundering hundreds of millions of dollars on behalf of a drug kingpin — and rejected claims it has links with Hezbollah, the Lebanon-based militia.
On Thursday the Treasury described the Lebanese Canadian Bank in Beirut as a "financial institution of primary money laundering concern." The Treasury said it had reason to believe that managers at the bank were complicit in money laundering by Ayman Joumaa, an alleged trafficker accused by U.S. authorities of shipping drugs from South America to Europe and the Middle East through west Africa.
The Treasury also said its action in designating the Lebanese Canadian Bank (LCB) exposed links between the bank and Hezbollah — which is listed as a terrorist organization by the United States. Designation means that U.S. persons are prohibited from conducting financial or commercial transactions with individuals listed, whose assets under U.S. jurisdiction are frozen.
U.S. Under Secretary for Terrorism and Financial Intelligence Stuart Levey said: "Any financial institution that collaborates in illicit conduct on this scale risks losing its access to the United States."
The bank's chairman, Georges Zard Abou Jaoude, told CNN Friday that the bank had no relationship whatsoever with Hezbollah nor to the best of its knowledge with anyone designated by the U.S. Treasury Department. Jaoude said the bank had identified an account in Joumaa's name but it had not been used in four years. It had notified Lebanese regulators about the account, and the bank's books had been regularly inspected by the Special Investigation Commission, a Lebanese task force set up to counter money laundering.
The Treasury said Joumaa's network "launders hundreds of millions of dollars monthly through accounts held at LCB, as well as through trade-based money laundering involving consumer goods throughout the world." In its statement issued Thursday, the Treasury estimated that as much as $200 million was being laundered on a monthly basis. "At least one of the individuals involved in this global drug trafficking and money laundering network has worked directly with LCB managers to conduct his transactions," the Treasury said. CNN
This error message is only visible to WordPress admins
Error: No connected account.
Please go to the Instagram Feed settings page to connect an account.