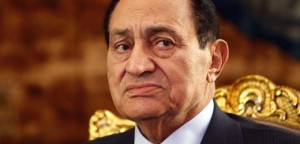 Egyptian President Hosni Mubarak on Tuesday issued a decree to form a commission that will work on amending a number of articles in Egypt's Constitution.
The commission will tackle the amendments and other legislative changes demanded by protesters, Vice President Omar Suleiman said in a statement.
In 2007, Egypt's parliament approved constitutional amendments that imposed hurdles for independent presidential contenders. Many observers believed the constitutional changes were intended to pave the way for Gamal, Mubarak's elder son, to succeed him.
In a statement, Suleiman pointed out that Mubarak has also ordered his cabinet to form a follow-up committee that will implement agreements reached between Suleiman and representatives of political opposition groups.
A third commission will investigate the Wednesday clashes between supporters and opponents of Mubarak, with the findings referred to the general prosecutor, according to Suleiman.
The statement quoted Mubarak's directive not to persecute the protesters or infringe upon rights to freedom of expression.
Mubarak also ordered dialogue between political groups to resume, asking for reports and continuous updates from the three commissions.
On Sunday, Suleiman convened with representatives from several political opposition groups, as well as a number of independent personalities, in a bid to agree on a way out from the country's 15-day-old political impasse.
The attendants agreed that the president would remain in office till the end of his term in September, though a number of opposition groups vowed to continue to demand Mubarak's resignation.
The Arab Nasserist Party announced on Monday it would suspend talks with Suleiman, citing his refusal to accept the protesters' demand that Mubarak resign.
Egypt's largest opposition group, the Muslim Brotherhood, said in a statement that the popular uprising has effectively ended the regime. It called on Mubarak to reciprocate popular calls that he step down. almasryalyoum