Kuwait youth group delays anti-govt rally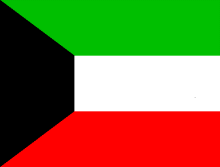 A Kuwaiti youth group has postponed until March 8 an anti-government rally that was planned on Tuesday but still insisted it will continue its campaign to unseat the cabinet.
The Fifth Fence group said in a statement on Twitter late on Monday that they had decided to delay the protest in 'response to the acceptance of the interior minister's resignation.' 'As a youth group, we still believe that the departure of this government is the only step that fulfills our demands,' the statement said.
The ruler of the oil-rich Gulf state on Sunday accepted the resignation of Sheikh Jaber Khaled al-Sabah, a member of the ruling family, as interior minister over his responsibility for the death of a Kuwaiti man under torture.
He was immediately replaced by Sheikh Ahmad Homud al-Sabah, another member of the ruling family who served as interior minister in 1991-92 and defence minister in 1994.
The former interior minister had been due to appear in parliament on Tuesday to be questioned about the death of the Kuwaiti citizen. But the questioning was delayed after the government and its supporters in parliament decided to postpone sessions for six weeks, a move that angered the opposition which described it as unconstitutional.
Kuwaiti opposition MPs said at a rally late on Monday that the only solution to the emirate's lingering political dilemma is the resignation of the cabinet. 'The appointment of a new interior minister is not enough. The problem is in the (whole) government and we must have a (new) government capable of leading the country,' Islamist MP Daifallah Buramia said. straitstimes