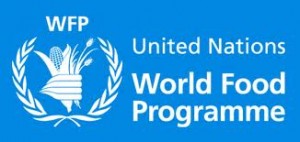 The world is going into a period of food volatility and supply disruptions due in part to weather related problems and a backdrop of rising prices, the U.N. World Food Program's executive director said on Thursday.
"We are entering an era of food volatility and disruptions in supplies. This is a very serious business for the world," Josette Sheeran, executive director of the World Food Program, told Insider TV on the sidelines of a U.N. Conference in London. "If people don't have enough to eat they only have three options: they can revolt, they can migrate or they can die. We need a better action plan," she said.
"We think that we are in an era where we have to be very serious about food supply."
Earlier on Thursday the U.N. agency said world food prices hit a record in January .
World food prices reached their highest level ever recorded in January and are set to keep rising for months, the UN food agency said on Thursday, warning that the hardest-hit countries could face turmoil.
Rising food prices have been cited among the driving forces behind recent popular revolts in north Africa, including the uprising in Egypt and the toppling of Tunisia's long-time president Zine El Abidine Ben Ali.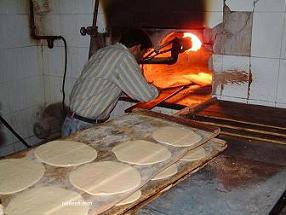 Bread prices stable in Lebanon
Caretaker Minister of Economy and Trade Mohamed Safadi met last Tuesday with the President of the Union of Bakeries Kazem Ibrahim and his accompanying delegation to discuss the situation with the bakeries and flour mills including the cost of production and the challenges facing Lebanon and the world community in the face of rising prices of basic food commodities
Safadi stressed to the visitors the need for cooperation in this difficult period . He vowed not to increase the price of bread to the Lebanese consumers , although the wheat prices are way up
Agencies
This error message is only visible to WordPress admins
Error: No connected account.
Please go to the Instagram Feed settings page to connect an account.