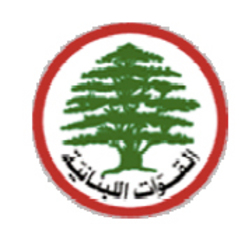 Lebanese Forces' press office released a statement denying rumors about the presence of " Lebanese Forces " gunmen amongst the protesters during the sit-in on Monday.
The media of March 8 led by NBN TV ( owned by Lebanese Speaker Nabih Berri a Hezbollah ally ) are spreading lies and rumors about the presence of gunmen from the" Lebanese Forces' amongst the protesters during the sit-in on Monday. The statement said and added
" The Lebanese Forces categorically denies all of these lies and silly rumors and underlines its commitment to peaceful democratic struggle that guarantees law and order and protects the Lebanese constitution."
Lebanese Forces' leader Samir Geagea is a staunch supporter of caretaker PM Saad Hariri
Protests broke out across Lebanon on Monday following the first day of the premiership consultations after Hezbollah appeared to have engineered what was branded as a " coup" to control the next Lebanese government .
Hezbollah appeared to have secured the support from a majority of parliament Monday to nominate its candidate former PM Najib Mikati for prime minister, putting the Iranian and Syrian-backed militant group in position to control Lebanon.
Future also denies rumors
Lebanon's Future Movement which is headed by Hariri also issued a statement denying that its party members carried weapons during the demonstrations across the country on Monday, adding that the protests were spontaneous and not organized by the party.
Day of Rage
Sunni leaders have called for a "day of rage" throughout Lebanon Tuesday to protest gains by the Iranian and Syrian backed Shiite militant group Hezbollah.
Khaled Daher a March 14 MP said: "We call on those who reject the Persian scheme in this defiant Arab country to stage a sit-in tomorrow at 10:00 a.m. at the al-Nour Square in Tripoli."
This error message is only visible to WordPress admins
Error: No connected account.
Please go to the Instagram Feed settings page to connect an account.